Counterfeit apparel and luxury items are big business today, one that seriously compromises authentic retailers and unsuspecting consumers. Designer sunglasses happen to be one of the most popular items copied and sold, and sales continually rise. Government and consumer protection agencies do their best to track and halt these sales, both on and offline. But let's face it; unsuspecting shoppers are vulnerable to bogus tactics. Fake sunglasses lack any form of sun protection, which leaves your eyes at risk for serious damage, and buying them is a financial pity. Human nature to find great deals, and get more for less, wrestles with our good sense sometimes and often wins.
A little education goes a long way in protecting us from pirates who want to take our hard-earned money and give us nothing of value in return.
So what should you be looking for when shopping for your next pair of designer prescription glasses or sunglasses? How can you be sure that you are getting your money's worth?
1. Examine the label, logo, and markings
Before you buy, know your logos and labels. Luxury brands are consistent in how and where they display their crisp, identifiable logos, even if they vary from model to model. Legitimate logos are positioned on the arms, the lenses, inside the ear piece, or somewhere else on the glasses, and are always consistent. With some exceptions, they are usually the same size, font, colors, or combination of elements, and of exceedingly high quality.
The key is quality, consistency and authenticity.
Logo misspellings or variations, like Guci instead of Gucci, or just being in the wrong place, are clear indications that something is amiss. Genuine markings are usually stamped or embossed inside the glasses' arms and include some or all of the following: frame size, color, model number, and manufacturing location.
Get savvy about the logos and markings of your favorite designer glasses before you go shopping and steer clear of counterfeits.
2. Manufacturer's Location
A little research into the location of the designer's manufacturing facilities will help a prospective buyer avoid piracy pitfalls. The Far East is the heart of counterfeit product manufacturing, but many designer sunglasses are made in other parts of the world. Know where your glasses were manufactured. Study the packaging and fine print for this information and guarantee that you won't be scammed.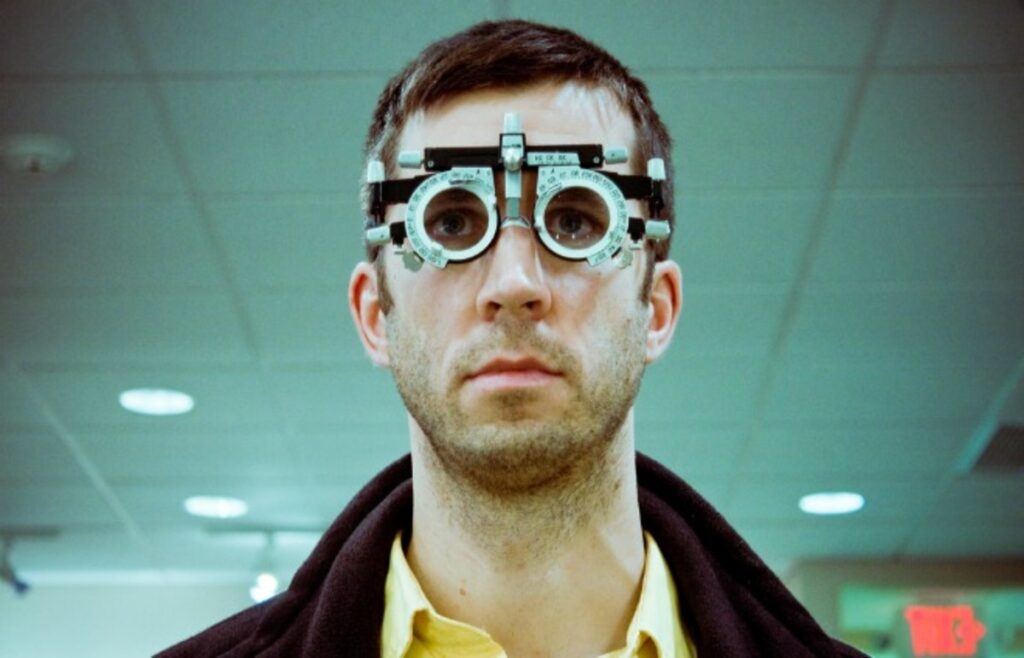 3. Craftsmanship
Top sunglass manufacturers pride themselves on quality craftsmanship and charge accordingly. Usually, this is what you're paying the big bucks for. Make sure that the glasses are sturdy and durable. How heavy do they feel in your hand?
Good workmanship goes together with premium materials. If the glasses feel cheap or flimsy, they probably are. Press slightly on the hinges and arms to check their stability, and wear the glasses for a few minutes to gauge the lens clarity.
Shady manufacturers use cut-rate lenses to cut costs. Do the glasses look and feel well made? Again, a little knowledge will go a long way to spot the real thing. Know your brand's standards and what materials they generally use. Then compare.
4. Model Number
The model numbers on designer sunglasses and eyeglasses are consistent around the world, whether online, on Rue de Passy, Oxford Street, or Fifth Avenue. If you suspect the glasses you're about to purchase are imitations, check that the manufacturer makes the model number found on the glass frames. Copies tend to have bogus numbers that are NOT listed by the manufacturer. If in doubt, check it out.
5. Consider the seller
Most designer sunglasses are sold by authorized retailers at high-end department stores and exclusive boutiques. If they're deeply discounted somewhere else, chances are they're fakes. Street vendors clearly sell knock-offs, but counterfeit products can still find their way into respectable stores.
Be suspicious of discounted "designer" items since it is an unusual practice. Expect to pay well into the hundreds (or even thousands) for an authentic luxury label. If you're buying online, buy only from a reputable supplier with a 100% buyer rating. Study the seller's feedback and buyer reviews, and make sure there is a money back guarantee for every purchase.
6. Packaging
No respectable luxury brand would package itself with unmarked flimsy sheaths or insubstantial sleeves. The real thing ALWAYS comes in well-constructed and well-marked packaging with authenticity certification, warranties, legitimate tags, well-written information cards, and durable casings included. You will even find extras, such as a microfiber cleaning cloth, velvet lined case, or some other chic accessory to accompany your designer look. Occasionally, depending on who you buy from, some of the above are not included even though the glasses are legitimate. Just be wary if anything feels cheap, insubstantial, or is unmarked. It could very well be a fake.
7. Know Your Language
Words like cosmetic, inspired by, replica, or like are often used in glasses' descriptions to catch your attention, when they should alert you to a shady deal. Knock-off shades are notorious for shattering easily and providing absolutely no UV protection for your eyes. (Premium sunglasses feature an easily removed UV protection sticker right on the lenses.) Sellers use this language to protect themselves from trademark violation, unless they're claiming the real thing. Then it's pure fraud. A shrewd shopper will pick up on this not so subtle tactic and avoid the disappointment and regret of a bad decision.
Remember, counterfeiting is potentially dangerous to consumers, harmful to legitimate companies, costly, compromising to your local city, and illegal. Do your homework, ask questions, be smart, and find yourself a pair of luxury shades or spectacles that you can be proud to say is the real deal.
More to read: Best Preparation Tips for Cataract Eye Surgery